Question from James in Canada
I purchased 2 of the KS-7012 Smart Dimmers. When I installed and powered them up, while the dimmer function appears to be working fine, the WIFI is not responding. The WIFI indicator light is not even lit up on either of the units.
Answer

Good day!
If you come across such a problem, please long-press the pair button on led dimmer switch around 8-10 seconds to go into rapidly flashing mode. And then connect the wifi on the smart life app again. Thank you.
While it's the first time to connect the wifi, please follow the dimmer switch user guide to connect it.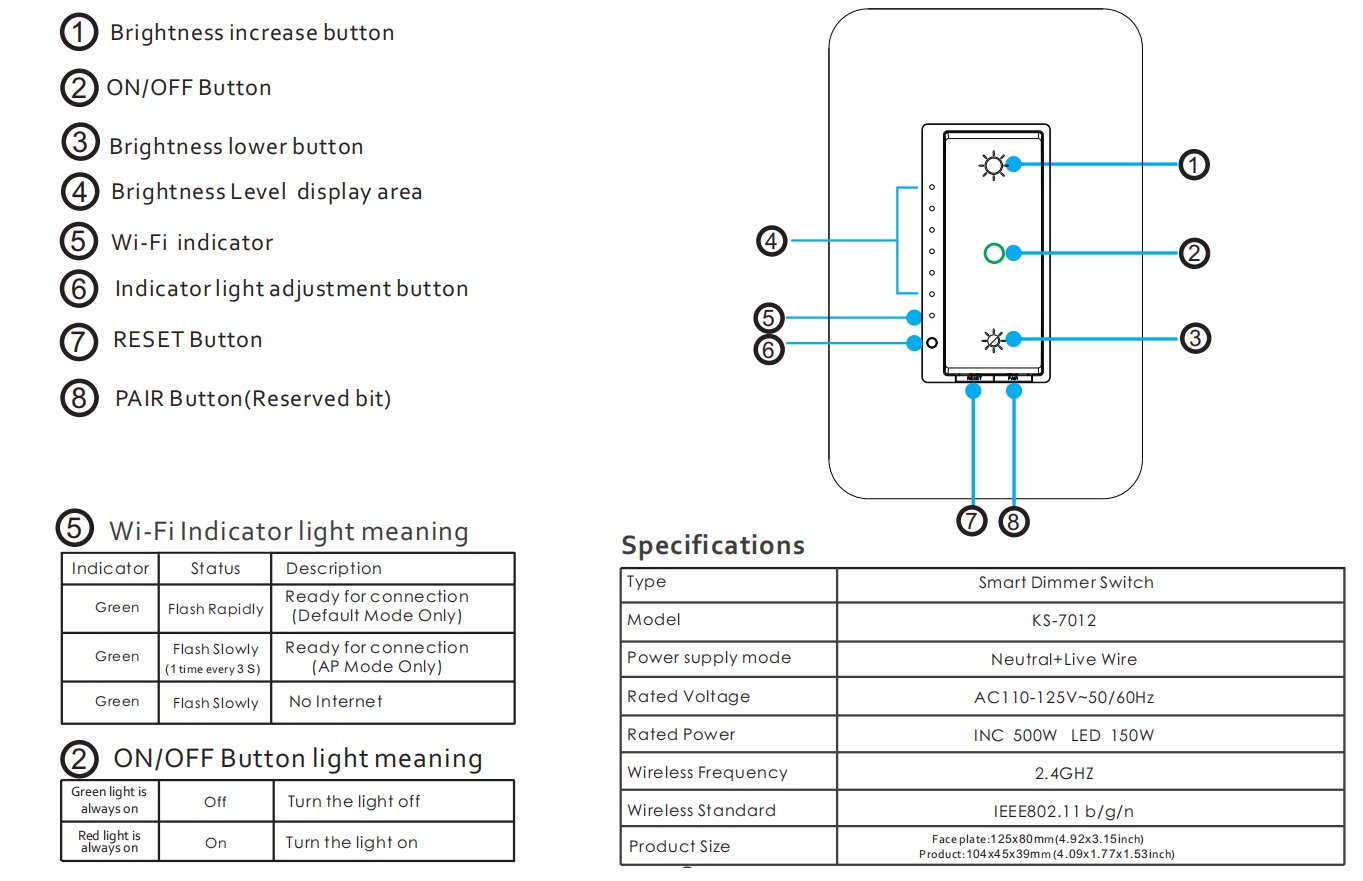 If you have any further problems with the dimmer switch home hardware, please click led wall dimmer switch to leave message. We will try our best to solve the problems for you.
If you are interested in more details of adjustable dimmer switch, please click electronic dimmer switch for led to know more.